This weekend, I read a revolutionary book by Dr. Alicia Britt Chole entitled Anonymous – Jesus' Hidden Years and Yours.
The premise is that true spiritual strength is born in the hidden places of our lives, when our potential is not seen, when our abilities are not appreciated, when we live in the gap between our dreams and life's realities. Dr. Chole calls this an "anonymous season of the soul."
The riches of this book are innumerable, but I will outline three points that resonated strongly with me:
Winter Hides Us So Summer Can't Ruin Us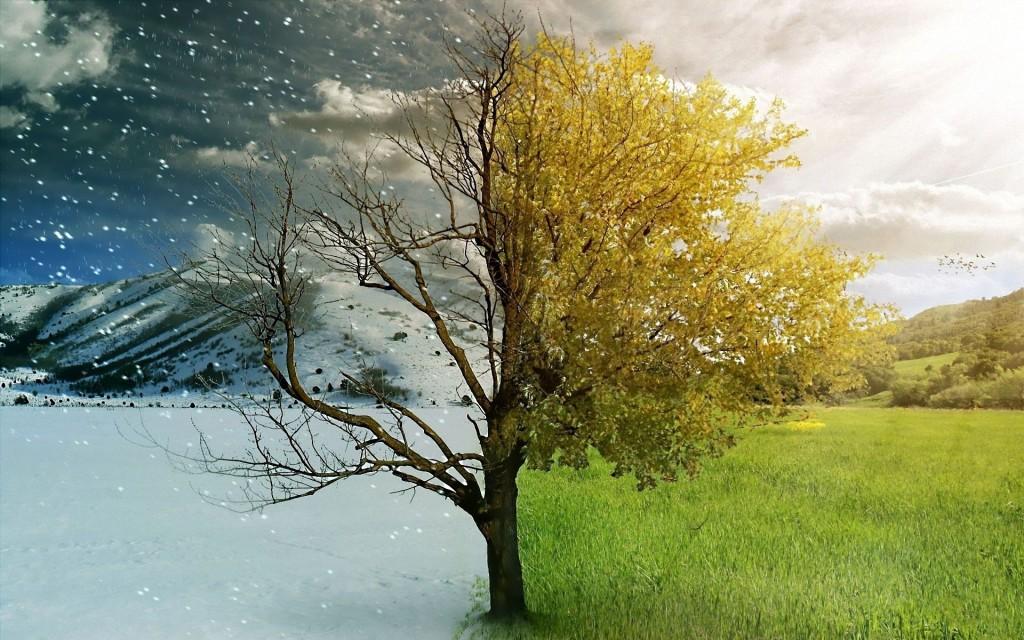 Dr. Chole compares our spiritual development in the hidden years to the development and maturity of trees. Trees are stripped to their foundation in winter. There are no leaves, foliage, or fruit. Their growth is unseen, but not unimportant. They are bare, but not barren. This time strengthens the tree so that it can produce new leaves, foliage, and fruit in the spring and summer months.
In the life of Christ, most of his life was not documented. God hid Jesus so He could have protected, undisturbed room to be and become. His years in Nazareth were formative, to be rested in, not rushed through, and never regretted. They were unapplauded, but not unproductive.
In the same way, in spiritual winters, in the hidden seasons of our lives, when our visions are seemingly on hold, we focus on our character. Our main responsibility is to remain in Christ. God's work in us does not stop in the winter, but He removes all advertisement to purify our faith, strengthen our character, conserve our energy, and prepare us for the future.
Every Choice Matters
Dr. Chole recalls a conversation with a mentor named Marie who had suffered a third miscarriage. A well-meaning friend had told Marie, "You know, Marie, God is going to make you even stronger through this."
Marie appreciated her friend's thoughts but questioned her conclusion about the purpose of pain. Marie told Dr. Chole, "I feel that trials do not prepare us for what is to come as much as they reveal what we have done with our lives up to this point."
Trials are a window to the past. Our decisions today foreshadow tomorrow's challenges and reflect yesterday's choices. There are no isolated choices. Every choice matters. Every choice we make is an investment in a future we cannot see. Every day is shaped by the days that precede it and affect the days following it. Our past choices in our hidden years cluster and gain momentum that is revealed in decisions we make in the visible years.
The reason why Jesus was able to withstand Satan's temptations in the wilderness was because of the choices He made in the hidden years: praying, meditating on God's Word, obeying God without modifying His instructions, and making unrecorded, unapplauded choices that had prepared Him for everything to come. Jesus sacrificing His body on the cross would have been impossible if he had chosen to yield to Satan's temptation to feed his flesh after a 40-day fast in the desert.
Our Vision Thrives in Hiddenness
The hidden seasons are a gift from God to us. They build and grow within us God's Word, self-control, an accurate portrait of God, an unshakable identity, trust in God's timing, a disciplined imagination, an eternal perspective, and submission-based authority. Our visions thrive in this place of hiddenness because we can trust God with them, whether they come to pass in our lifetime or not.
Our response to the hidden years is to wait, keep our hearts and spirits pure, and befriend stillness and rest. In this way, we can stay close to God and passionately pursue His will on earth, whether seen or unseen.
Our only true temptation in our spiritual lives is to choose against God. But disobeying Him in one area can spread like mold to other areas of our lives.
Jesus overcame this by modeling unmodified obedience. He simply and profoundly obeyed. In this way, He could walk out of temptation uncompromised and into crowds with humble confidence.
My Experience with the Hidden Years
True to its name, Anonymous explains Jesus' hidden years and mine. In a previous post entitled Vulnerability + Vision = A Call to Courage, I shared that I believe God gave me the EnVision That! idea to help me emerge from hiddenness.
Since graduating college in 2007, I have helped my parents, family, and church in ministry and have spent most days serving in various capacities, ranging from typing, editing, and proofing books to assisting with the finance team, Adelphe women's ministry, MoMEANTum Young Adult Ministry, outreaches, and more.
I know what Dr. Chole means when she said that we tend to compare our hidden days to "filler food" while waiting for the visible days or the "main course" For several years, I felt like church was all there was and that I had nothing else to offer. This false belief led me to make some negative choices in my health habits, appearance, false intimacy, and attitudes.
Yet, with God, every course is a "main course." Every moment of our lives matters to Him. He is the one audience we always have, the one audience that matters most. He and His people deserve my best in my health, appearance, intimacy, attitudes, and every part of my life. This book graciously led me to repentance for times when I felt my days, choices, ideas, and life did not matter. They do.
Last year, during our Adelphe worship, I was wrestling with a major decision and received this word from the Lord: "Remember, I lead you step by step," In fleshing out this EnVision That! idea day by day with videos, graphic design projects, and articles like these, I envision Jesus holding my hand and leading me into the light. I am grateful, humbled, and prayerful that He will guide me every step of the way.Tagged Adelphe So-Royalty, alicia britt chole, anonymous, character, choices, courage, future, God, growth, hidden, hiddenness, iceberg, Jesus, light, MoMEANTum, momentum, obedience, productivity, Satan, spiritual strength, summer, temptation, timing, trials, vision, vulnerability, winter, worship